Maschinen­fabrik Niehoff GmbH & Co. KG
Company with a long history
In the wire and cable industry, NIEHOFF GmbH & CO. KG is one of the world's leading providers of wire drawing machines and wire drawing systems. The company, headquartered in Schwabach, develops products and solutions tailored to individual customers, ranging from individual machines to complete systems. Since its founding in 1951, NIEHOFF has continuously evolved and operates with a strong focus on innovation. With 12 branches worldwide, including locations in the USA and Sweden, NIEHOFF also internationally is is recognized as an environmentally conscious company in the wire
and cable industry. In order to operate more energy- and cost-efficiently in the future, NIEHOFF has commissioned lichtline to convert two production halls and a paint booth to LED lighting. Given the diverse structure of NIEHOFF, the lighting of the buildings must be equally versatile. Each department requires lighting specifically tailored to its unique tasks and requirements.
Impressions
from the field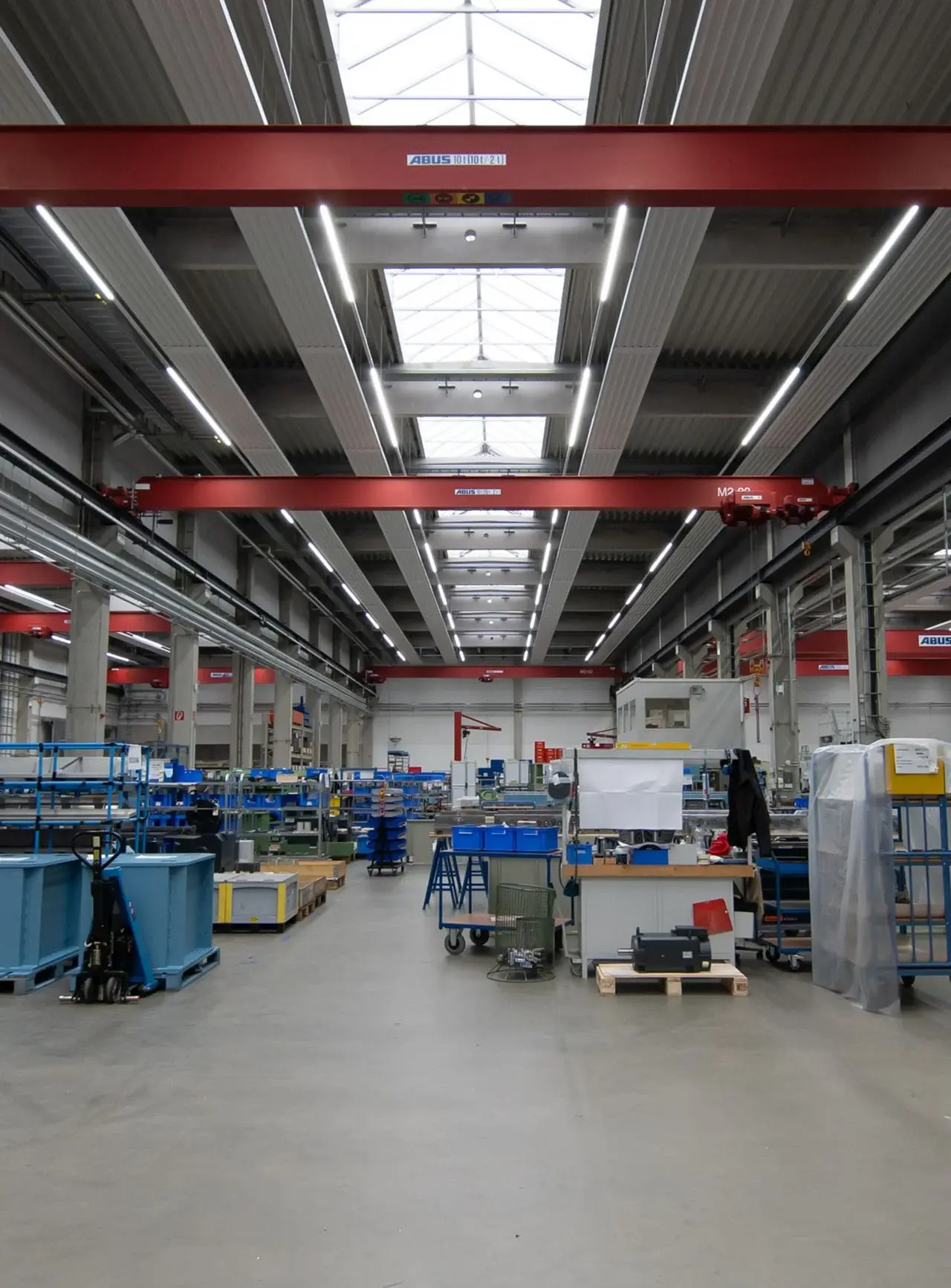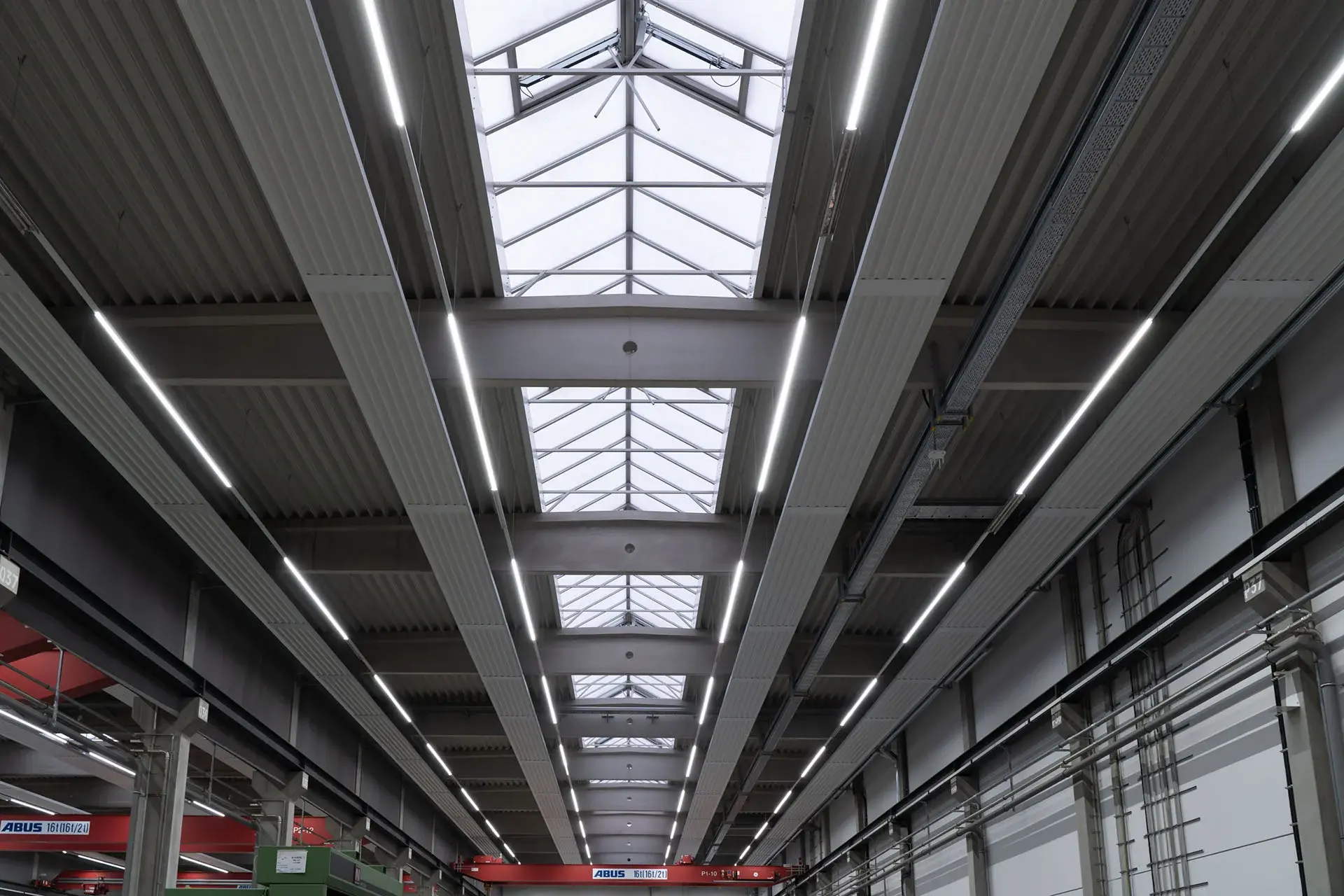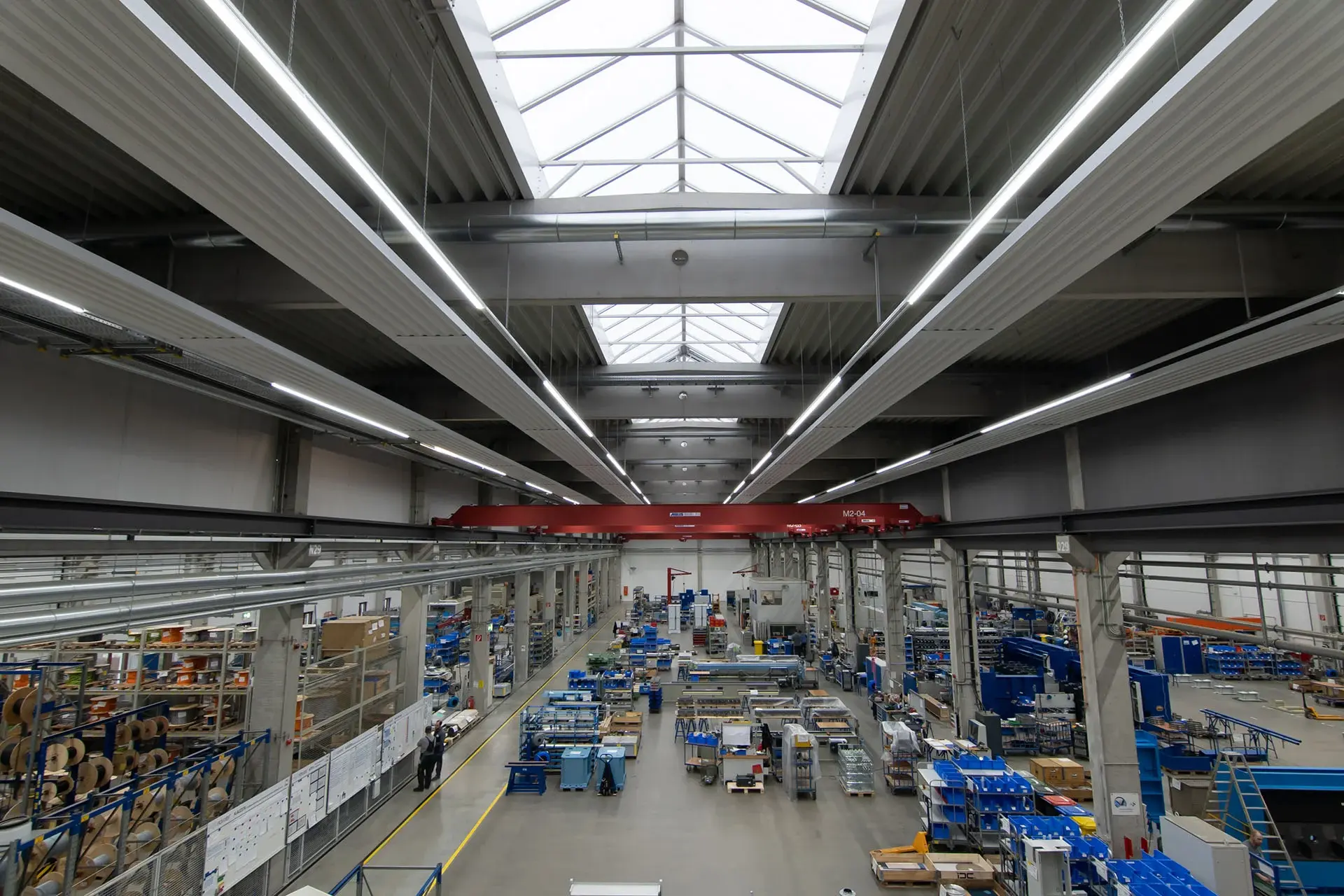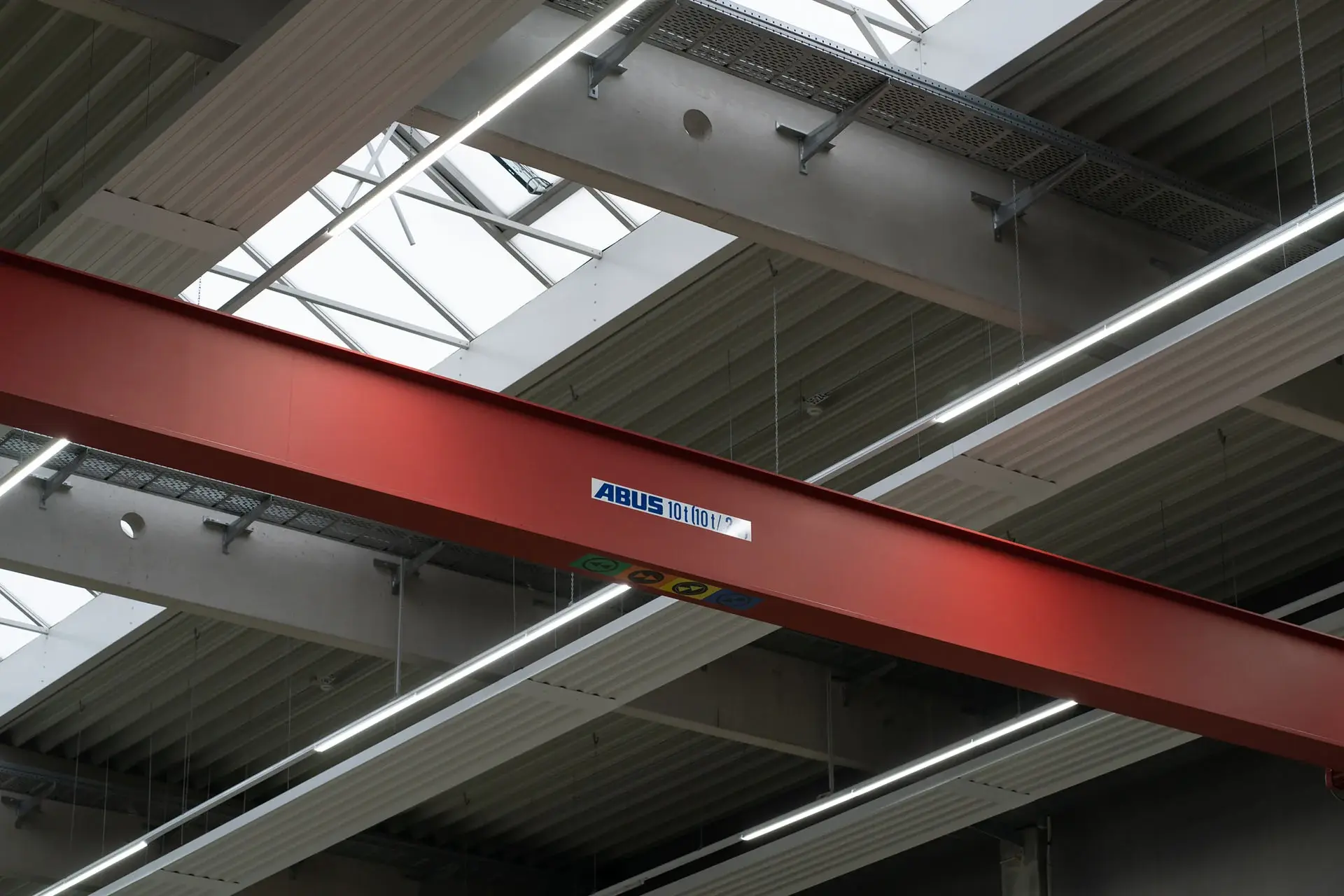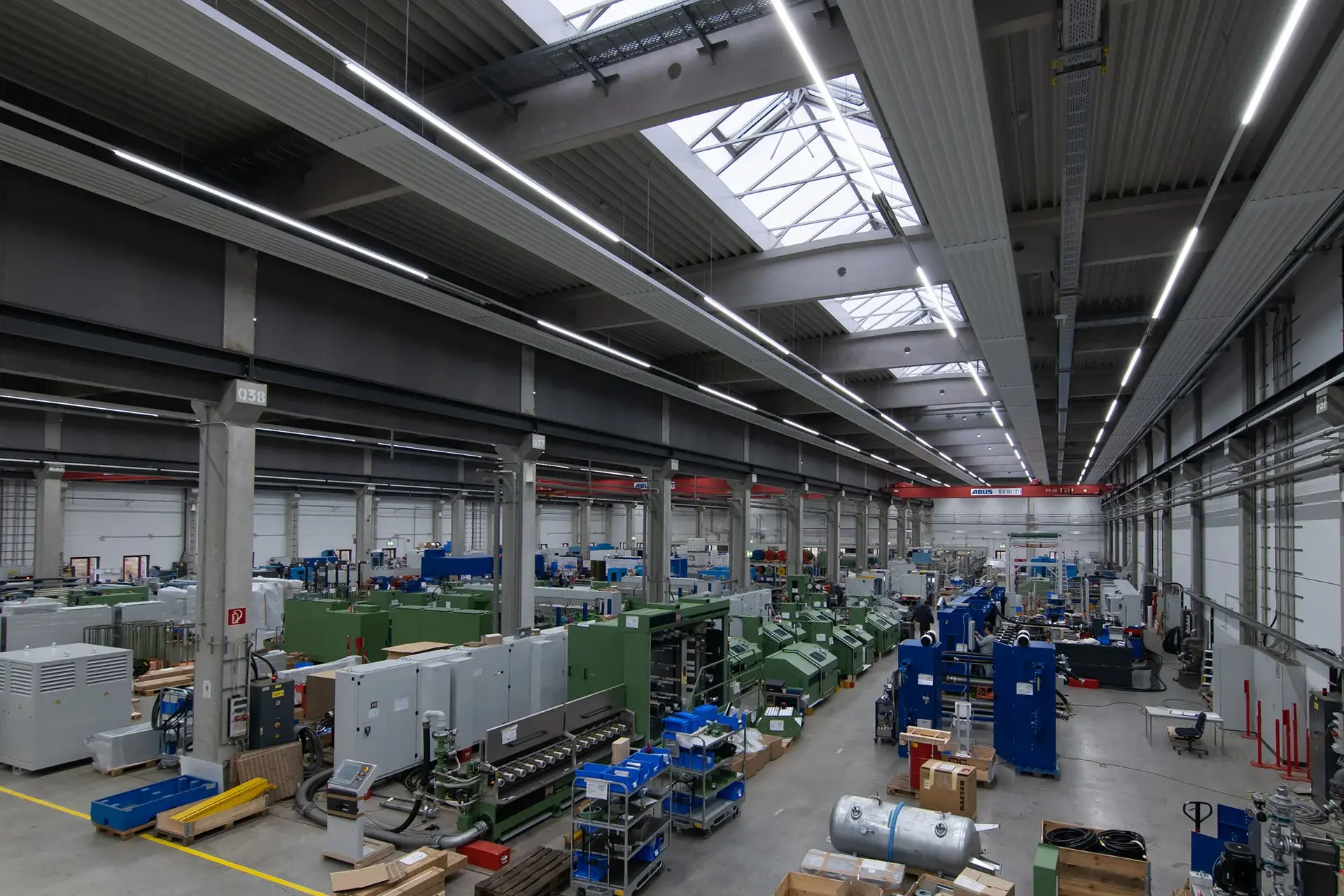 Fact Check
When things are in motion
Improved Visibility
with lichtline
By converting to our lighting system ClickLUX 2.0, a uniform illumination with an average brightness of >500 lx was achieved in the production halls. Previously darker areas are now a thing of the past. After an individual sampling, the light color in the production areas was changed from 4000 K to 5000 K, providing optimal lighting conditions for the employees' activities.
By choosing the ClickLUX 2.0, we have selected a product that is perfect for use in industrial halls with its 5000 K color temperature, DALI version, and a wide beam angle of 90°. The shatterproof design and 100% flicker-free high-quality light ensure a safe and efficient working environment.
Direct Comparison
Before - After